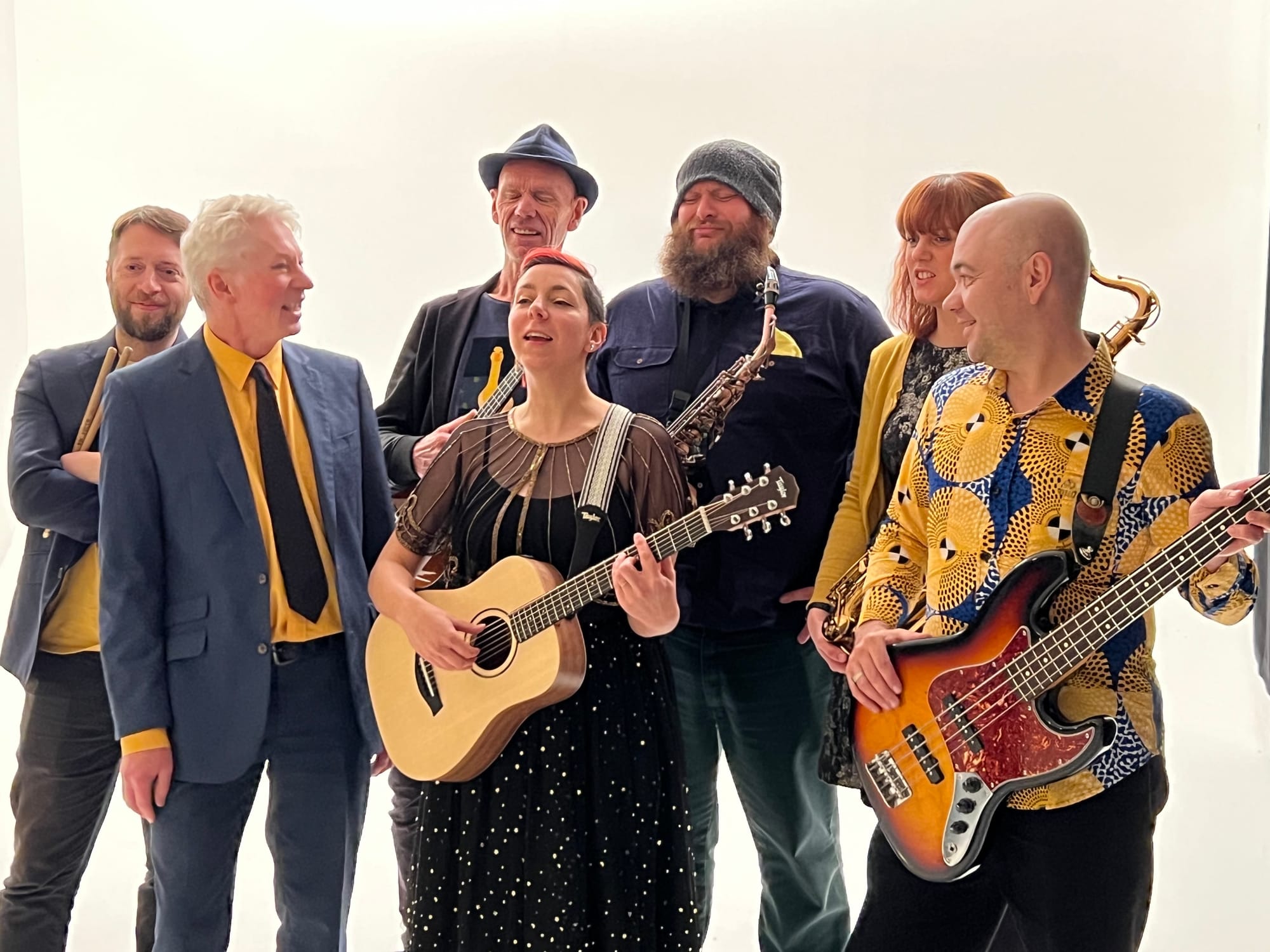 Yellow Goose Dance serves up a unique blend of original live music and real-time dance tuition in a range of Latin & Ballroom styles, a kind of hip Strictly. A 7 piece band made up of sizzling horns, sumptuous harmonies, and a rock solid rhythm section, add a dance teacher teaching simple moves to Salsa, Cha-Cha, Charleston and much more, it makes for a brilliant night-out. Formed in late 2015 from a range of highly experienced and hugely talented musicians from the region they have sold out a series of self-promoted events, played at weddings, parties, festivals and events across the region. Dress fancy and wear slippery shoes. It's a sweaty and joyous experience.
Yellow Goose is the brainchild of Phil Russell, longtime composer, musician and songwriter of a string of eccentric, wildly catchy and infectiously rhythmic tunes. He went to learn how to dance and figured he could do better. In cahoots with this marvellous bunch of musicians, he did.
"I found out about your wonderful gig quite by accident and had a brilliant time - like an intimate evening wedding reception with dance lessons"
"The best night out I have EVER had"
Look: https://www.youtube.com/channel/UCp5pk4ylzkPRP-0oyryJMuw
Listen: https://yellowgoosedance.bandcamp.com/album/yellow-goose-dance
Website: https://www.yellowgoose.dance
Facebook: https://www.facebook.com/yellowgoosedance/
Gallery: https://www.yellowgoose.dance/gallery
Contact: e: info@yellowgoose.dance t: (+44) 7717 743059